Welcome to Counselling Care Dublin & Sandyford Wellness Centre
We are based in Sandyford Wellness Centre, No.21 Sandyford Office Park, Dublin 18. Adjacent to the LUAS and the M50 Sandyford Exit.

Daytime and evening appointments are available.

Counselling Care Dublin is a confidential, safe and accessible service for individuals and couples looking for support in overcoming problems and issues. Using a "solution-focused" approach, the aim of this service is to help clients to help themselves and achieve their goals in a reasonable timeframe. If you feel this service would be beneficial to you, please feel free to explore this site and contact us if you require any further information.
UPCOMING EVENT:
Mindfulness for Ending Emotional Eating & Binge Eating

1 Day WorkshopWhen: Sunday 9th September 2018Where: The Beacon Hotel, Sandyford (2 mins from Luas Green Line "Kilmacud" stop)Time: 10am - 4pmFee: €95 for one place, or €160 for two places.
Emotional Eating and Binge Eating are almost impossible to tackle with Willpower alone. Habits, or auto-pilot, are the biggest block to change, and Emotional Eating IS a habit. And when you repeatedly eat bad food for comfort, instead of comforting you it causes you to feel even worse. And if you break one of your food rules once, the 'all or nothing' thinking kicks in and that is it for that day, or even that week! Am I right?
When you are stuck in this cycle, you have almost zero chance to break out of it with Willpower alone. Why not?
Well, once your brain 'records' a habit loop of behaviour, it files it away under 'Autopilot', and we find it VERY difficult to change as a result - your brain is way ahead of you! That's why so many clients tell me about the 'out of body' experience of emotional eating and bingeing - does this resonate with you? That feeling of literally being out of control, even though you desperately want to stop?
Mindfulness for Ending Emotional Eating and Binge Eating Workshop
My combination of CBT, Neuroscience and Mindfulness will teach you how to step OUT of auto-pilot, allowing you to make different choices. You will also learn new strategies to help reduce bingeing and emotional eating that you can begin to use immediately.
We will be doing mindfulness and other experiential exercises throughout the day too. You will leave feeling far more empowered and able to truly tackle and change your unhelpful thoughts, feelings and behaviours around food.
Previous Testimonials from Mindfulness for Emotional Eating Workshop:Q: Which elements of the workshop did you find most useful?
A: The Habit Interruption "awareness" was great. Really practical and useful.
A: It was really useful to be in a group, feel I'm not alone and have shared testimonials of people going through the same issue as me. The exercises and techniques were great, the material very useful and the atmosphere was supportive."
A: The Loving Kindness meditation, the self-love and forgiveness – as a reminder to be kinder to myself, to be my own best friend."
"This was a really great experience for me. I now feel that I understand why I eat emotionally, but also what I can do to take back ownership, and how to change habits for the good. The mindfulness experiences were great too."
"Thank you for a wonderful day with loads of practical advice and meditations. I feel lighter, stronger and more empowered now."
"I found understanding the brain so helpful i.e. Trigger, Craving etc. It was like Emma could look into my mind. I would highly recommend this workshop. I'll be taking lots of skills away with me. Thanks so much Emma."
Book One Place:
Book Me In for €95
Book Two Places:
Book Us in for €160
I look forward to seeing you there! Warmly, Emma
---
How Can We Help?





We provide support for all of the following issues:

Addiction Childhood Abuse Psychosexual Therapy Coping with Long Term Illness

Low Self esteem Eating Disorders Bereavement & Loss Emotional Eating

Trauma and PTSD Anxiety Depression Relationship Support for Individuals

Job Related Issues Stress & Anxiety Family Issues Suicide and Self-Harm

Regardless of how hopeless or difficult your situation feels at the moment, change is ALWAYS possible. If you decide you are ready to change, simply send an email first, with no obligation. All emails are sent to Emma Murphy, Psychotherapist and owner of Counselling Care Dublin, in strict confidence.

Just click on our Contact Page to submit your query via the Contact Form.
---
Powered by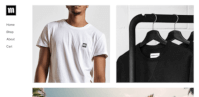 Create your own unique website with customizable templates.