US TV programme, Intervention, is a reality based TV show that aims to help families trying to cope with addictions.

They recently aired a show that dealt with a 24 year old girl struggling with anorexia and self-harming.
Below you will find links to this show, which has been broken down into 5 parts.
The video may be disturbing for some viewers, I would ask that you allow yourself to switch it off if you feel it is affecting you in a negative way.

The feelings, behaviours and beliefs that Kim discusses in the video are common in clients with eating disorders. The reactions and feelings of family members in the video are also common in eating disorders, so there is a lot to be learned from this video, if you are ready to watch it and relate to it.

Please be aware that if you feel you need to talk to someone after watching this, you can email alex@bodywhys.ie , this is a confidential and anonymous support service provided by Bodywhys, the Irish Eating Disorders Association.

You can also call the Samaritans on
1850 60 90 90 for on the spot telephone support.
If you are affected by the issues raised in this video, and you would like to meet with a counsellor, feel free to contact the centre and we can arrange for you to have a consultation, at no cost and with no obligation, to discuss what support you might be ready to avail of at this time. You can also visit the Bodywhys website, to see the range of supports they offer to both sufferers, and friends and family members.http://www.bodywhys.ie

Intervention - Kim Part 1:
http://www.youtube.com/watch?v=2GfjL2mKTTQ

Intervention - Kim Part 2:
http://www.youtube.com/watch?v=PaWfI-HYWMw

Intervention - Kim Part 3:
http://www.youtube.com/watch?v=cFGQCQiCqWE

Intervention - Kim Part 4:
http://www.youtube.com/watch?v=f_OGjPfwn4o

Intervention - Kim Part 5:
http://www.youtube.com/watch?v=kVbIWIqqprM
Powered by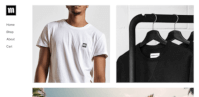 Create your own unique website with customizable templates.