12 Week CBT, Nutrition & Mindfulness Program for Emotional and Binge Eating
Available face to face in Sandyford Wellness Centre, Stillorgan, Kilkenny, Wexford, Cork, Donegal and Online for anyone outside of these areas.
​Here at Sandyford Wellness Centre, we specialise in Eating Distress – ranging from 'Disordered Eating', for example overeating and struggling with obesity, to Eating Disorders – Anorexia, Bulimia and Binge Eating Disorder, and everything in between. Out o f our experience over the past 10 years, we've developed a program to help you change your relationship with food, and yourself, FOREVER.
Our 12 week, Eating Freely Program involves:
A 30 minute online consultation with a Counsellor, specifically trained and with experience in all aspects of eating distress;
12 Weeks of support via your Eating Freely Counsellor and online support:
You'll work with your Counsellor to develop a) practical tools and strategies to help manage your unhelpful behaviours better; b) explore your current ways of coping and develop healthier solutions to dealing with stress and difficult emotions; and c) do practical work on how you communicate, manage boundaries and deal with conflict. You'll also build up a comprehensive toolkit of resources and strategies during this time;
You will have one comprehensive session with one of our Nutritional Therapists, which can be online or in person, to give you a personalised Eating Freely Nutritional Rehabilitation plan and Eating Freely For Life plan;
You will have exclusive access to a Private Online Forum with other program participants and Eating Freely Counsellors to give you additional support between sessions;
You will receive a weekly video summary of the theme of your session that week, which along with additional material builds into a comprehensive online course that you have lifetime access to after finishing the program.
​
The cost of this comprehensive program is €997 and contains everything you need to truly break free from Emotional Eating and Binge Eating FOREVER.
Compare to Motivation at over €1,200 for 15 minute weekly weigh in sessions, or the number of times you have joined Weight Watchers, Slimming World etc. It is NOT TOO LATE to turn this year around, and ensure you start 2019 feeling FREE around food!

Please note that this is a time limited program and there is NO obligation or expectation for you to continue working with your Counsellor after this time.
To enquire further please book a no obligation, free online consultation with an Eating Freely Therapist to see if this program is suitable for you:
Book My Consultation
Already attended Therapy or Treatment, but feel you could use some Support?We understand that this kind of difficulty can creep back into your life during periods of stress. So if you have previously gone through a period of counselling or other treatment for Eating Distress, and find you could do with a little help to stay on or get back on track our specialist counsellors will be happy to work with you on an open-ended basis. This could be a block of sessions, or an arrangement to 'check in' every month or so - whatever you feel will work best for you.
To enquire further please complete the short Contact Form below by clicking the link, and we will contact you as soon as possible.
Change your relationship with food FOREVER, starting NOW.​Contact us for more information, or book your FREE consultation now.
---
Powered by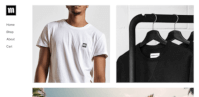 Create your own unique website with customizable templates.